Family Photography
Portrait Photography
A picture can say a thousand words, but only if it's a good one. A professional executive portrait sends a strong message of confidence to employees and clients. A natural, luminous family portrait will be treasured for generations to come.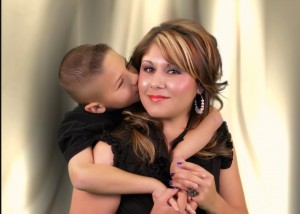 Specializing in children and family portraits, we are dedicated to bringing out the best qualities in our subjects and preserving that moment in time through photography.
We offer a broad range of portrait styles, including:
• Baby Portraits
• Executive Portraits
• Family Portraits
• Glamour Shots
• Headshots
• School Portraits
Whether it's a child's laugh, a tender moment between lovers, or an action shot, we apply a meticulous attention to detail and sensitivity to context to produce portraits that tell the story of a lifetime.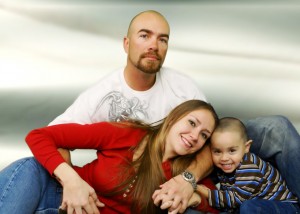 With the latest in portrait editing software and technology, we have the tools to produce the best finish possible for your portrait, and we provide a wide selection of backdrops for you to choose from. In addition, we offer off-site photo shoots for portraits that call for a more natural setting.
We also offer a full array of post-photography services, including digital editing, mounting and framing. So whether you're looking for a natural classic look or an evocative glamour shot, count on Award Winning Video and Photography to bring out your best in every picture.
Studio time is limited, so call us today to schedule an appointment. Digital copies now available!
Maternity Photography
You're pregnant. The baby's coming soon. What better way to make the big announcement than with a maternity photograph. Award Winning Video and Photography is a maternity photographer in Albuquerque. Come in for a professional and beautiful maternity photo shoot. Let us show off the wonder and elegance of pregnancy. Let our maternity photographers bring out the mystery and happiness in your pregnancy. When you send such a photograph to family and friends, they will be awed and humbled at the pureness of the maternity photos. They will all be eagerly waiting with you for your newborn's birth. Maternity photography — capturing the truly exquisite beginning of life.
CLICK ON ANY OF THE PICTURES BELOW FOR A LARGER VIEW