Glamour ~ Fashion Photography
Glamour, Pin-Up, and Fashion Photography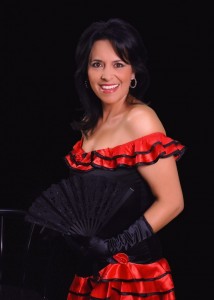 " Alot of Fun…Very Comfortable and Professional" -Wendy S.
" Tony was great! I felt safe and comfortable – and Beautiful!! " -Jan Andreas
"Very pleasant and made feel at ease. He knows what to say to motivate me to pose…Highly Recommended!"- Ditas Valenzuela
" Enjoy a relaxed atmosphere where creativity blooms." -Ileana Romo
" Shoot was alot of fun and Tony helped me feel very relaxed."-Melissa L.
"So much fun! You brought out all those great emotions and it shows in the photos!"- Ellyn M.
"very shy coming in & made me feel comfortable by the end of the session" -Tina D.
"very professional and wonderful experience. A must for every woman". -Anna S.
"It was a very FUN photo session. Tony makes me feel very comfortable. He has some great ideas about posing". -Lyz W.
"I wasn't excited about doing this at all, but I admit, I LOVED IT! Tony made me feel so comfortable and I thoroughly enjoyed myself!" -Robin C.
" He was fun & easy to work with…made us laugh & feel at ease".   -Jackie R.
"very comfortable setting with amazing ideas. I loved every second and will book again!" – Erica Davis
Since the 1990s glamour photography has increased in popularity among the public. Glamour portrait studios opened, offering professional hair and makeup artists and professional retouching to allow the general public to have the "model" experience. These sometimes include "boudoir" portraits but are more commonly used by professionals and high school seniors who want to look "their best" for their portraits.
Whether you're creating a calendar, ad or magazine piece, if the focus is on fashion you'll need a photographer with a seasoned eye for the details of clothing and style.
Award Winning Video and Photography is an experienced fashion photographer who can get you results: the kind of photos that exhibit the uniqueness in a piece of jewelry or clothing. Having worked in establishing the images of a variety of high end lines, Award Winning Video and Photography has the experience to help cultivate a distinctive set of photos that suits your desired aesthetic.
You provide us with the raw material and we'll produce a detailed set of photos that meets with your precise specifications.
To schedule a photo shoot or discuss rates please call Award Winning Video and Photography today!
CLICK ON ANY OF THE PICTURES BELOW FOR A LARGER VIEW