Kids Photography
Children Photography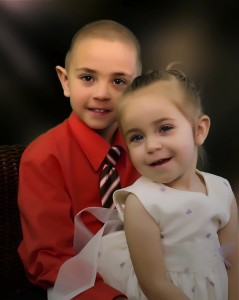 At Award Winning Video and Photography, our natural and spontaneous approach to photography reveals the unique spirit in each child, bringing a smile to even the fussiest kid's face. We believe that a portrait should reflect your child's character and demeanor, which is why we strive to create fun relaxed photo sessions.
Whether you want to take the portrait in our studio, your home or an outdoor space, we create an informal environment that brings out the best qualities in your child, enabling us to capture those precious fleeting moments. Our shared love of children and ability to see them through their parent's eyes helps us create portraits that will be treasured for a lifetime.
We bring a fresh, relaxed approach to wide range of children's photography services, including:
• Baby Portraits
• Holiday and Special Occasion Portraits
• Parent/Child Portraits
• School Portraits
• Sibling Portraits
We also offer a full array of post-photography services, including digital editing, mounting and framing.
Studio time is limited, so call us to schedule an appointment today. (505) 269.0939.
CLICK ON ANY OF THE PICTURES BELOW FOR A LARGER VIEW